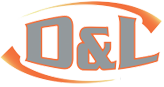 Provision of specialised Bulk Transportation, Distribution and Logistics to the Waste, Recycling and Resource Industry.
D&L Haulage (Dorset) Limited is a family run Haulage and Driver Hire Company initially founded in 2008. Don't be fooled by the limited time that we have been operating as from our Owners and Directors Darren & Laura, right through the Management and down to all of our employees, hold many, many years of experience and knowledge within the Transport, Haulage and Waste Industry and amalgamated together with our passion and enthusiasm for the company, combines into a true force and expertise.
Although D&L's roots are firmly recognised in the General Haulage and Driver Hire Industry, we have established ourselves over the last 5 years through our vast knowledge within the Waste Industry as a leading specialist for the movement of loose material within the Waste, Resource and Recycling Industry. Operating Walking Floor® Trailers for the transportation of loose items, such as Waste, Mixed Recycling, Paper, Cardboard, Green Waste, Compost, Wood, Mixed Metals and Biomass products.
Proud members of the Road Haulage Association, we adhere to the latest legislation, championing the latest technologies, efficiencies and environmental movements within the Industry.
Because we are a family-run business we never lose sight of what's important – building up good relationships with our clients and offering them a reliable, efficient and cost-effective service, going that extra mile to make sure that our customers' needs and requirements are met.