UK WALKING FLOOR
®

SPECIALISTS
Provision of specialised Bulk Transportation, Distribution and
Logistics to the Waste, Recycling and Resource Industry.
D&L Haulage (Dorset) Limited are a family run business who specialise in the transportation of loose items, such as Waste, Mixed Recycling, Paper, Cardboard, Green Waste, Compost, Wood, Mixed Metals and Biomass products on behalf of leading Waste and Resource management companies within the UK.
Being a family run business, we take your business personally, providing a personal, effective, efficient, reliable and tailored service. This is done with the aid of our highly skilled and experienced team and our impressive modern fleet of articulated vehicles which operate with state of the art lightweight, high capacity Moving Floor Trailers.
How does a Moving Floor Trailer work?
View this video to find out
D & L Haulage (Dorset) Ltd
Unit 12, Buglers Yard,
Blackhill Road,
Holton Heath Trade Park,
Holton Heath,
Poole,
Dorset
BH16 6LS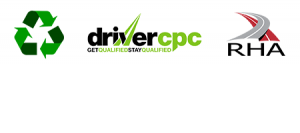 WALKING FLOOR ® is a worldwide trademark of KEITH Manufacturing Co.